Good Evening, Vietnam, with Miro
Where:
Soukenická 23
110 00, Praha 1


Language:
Čeština


Price:
1 890 Kč


Course Program
Summer Rolls "Ha Noi"
Bun bo nam bo – Vietnamský salad style main dish served with tender beef and fresh veggies.
Lemon Grass chicken with curry and jasmine rice

Tropical fruits with rice balls

Course duration: 3 – 3,5 hrs
Price includes:
All ingredients
chef´s assistence including his tips for healthier cooking and life               electronic recipes send after the course                                                                         non alcoholic drinks                                                                                                       1bottle of wine for every 4 participant
studio cleaning during the course
aprons to lend                                                                                                                   good mood and pleasant environment
About Course
Cousine Type:
Flavours of Middle East
Course length:

Warning: _() expects exactly 1 parameter, 2 given in /mnt/data/accounts/m/mariolipovsky/data/www/cocinarivero/wp-content/themes/cocina/single-course.php on line 105
hours
A very popular course with an amazing and tasty menu. Lear interesting recipes such as the famous summer rolls with fresh herbs and a delcious bun bo nam bo, and feel the tastes of Vietnamese cuisine.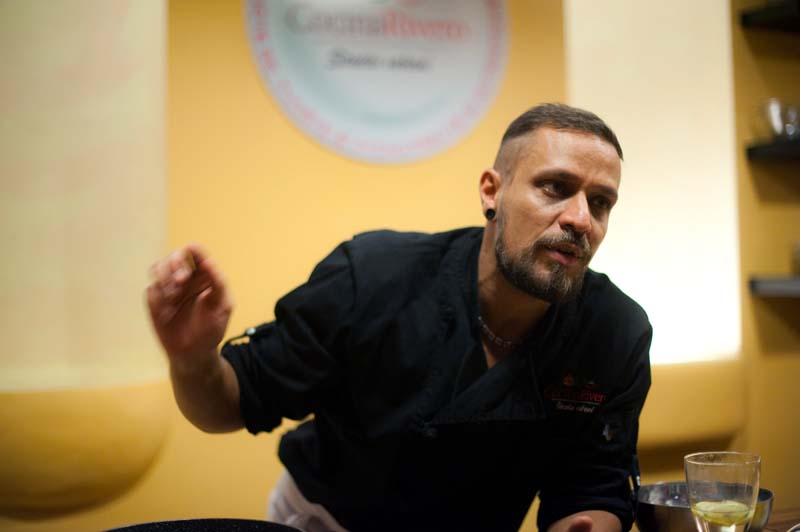 Middle East, Vietnam, Vege Miro Misutka was born in Slovakia, but about for many years he lives in Prague. These motivated him to move to Thailand where he worked at some hotel restaurants in Chang Mai. He learned from expert local cooks the authentic Thai tastes. The dishes he offered them were full of flavour and really authentic. Meet Miro personally and have fun.
Chef's profile
---
Reservation
Unfortunately, the course capacity is full.