Italian classics with Radek
Where:
Soukenická 23
110 00, Praha 1


Language:
Čeština


Price:
1 890 Kč


Course Program
Bruschetta classic style
Tagliatelle Al Amatriciana with basil, parmesan and Pancetta
Risotto nero – sépia risotto with seafood and lime mousse
Tiramisu
About Course
Course length:

Warning: _() expects exactly 1 parameter, 2 given in /mnt/data/accounts/m/mariolipovsky/data/www/cocinarivero/wp-content/themes/cocina/single-course.php on line 105
hours
Enjoy a great evening with an italian feeling. Vasek is our star chef, who will be delighted to show you the real classics from his favourite country. We all love Italian cooking, but not all know exactly the secrets of it.  Come and be part of a great culinary experience.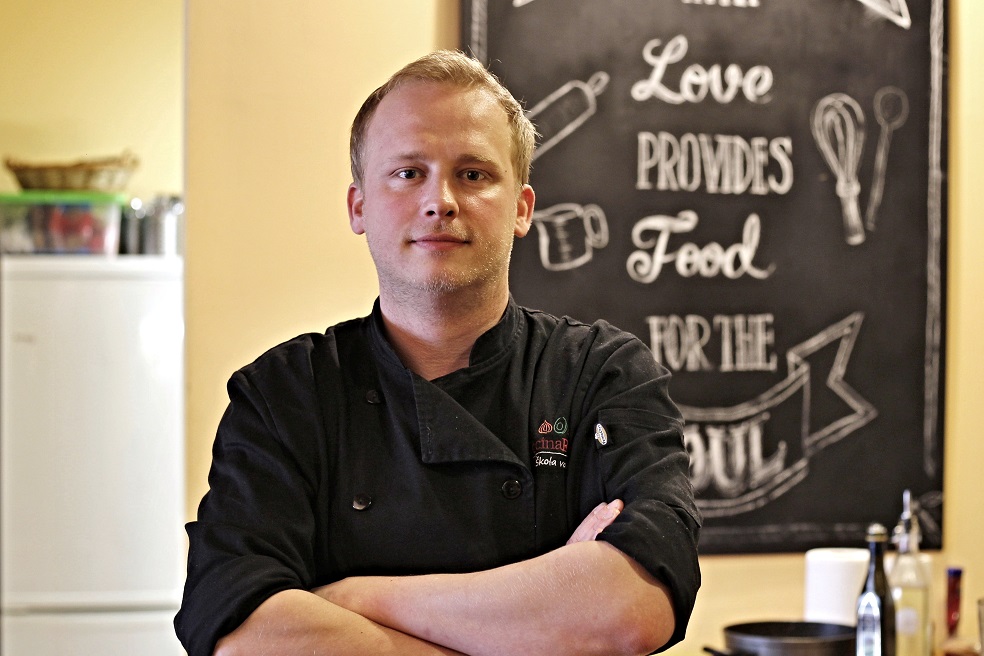 After a year of internship he moved back to Prague, where he worked in restaurants as Vyšehrad 2000, Hoffmeister hotel or restaurant Metropolitan Old Town, one of which was mentioned in Michelin. Guide for 2011, 2012. Radek is a perfect choice.
Chef's profile
---
Reservation
Unfortunately, the course capacity is full.