Tastes of ITALY with Daniele Rizzo
Where:
Soukenická 23 110 00, Praha 1



Language:
English


Price:
2 490 Kč


Course Program
Bruschetta with Ricotta, nduja and caramelized onions
Spaghetti all'amatriciana
Eggplant parmigiana
Classic Tiramisu
About Course
Course length:
4 hours
We are happy to invite you to our fun and informative course with the young and enthusiast chef Daniele Rizzo. Daniele has prepared a very interactive and delicious menu for our hands on workshop where you will learn more about the Italian culinary culture and also his own special tricks and tips that will definitely make a difference in your kitchen. Come and join this fun cooking event and get immerse in the Italian amazing cuisine and learn the right techniques. **All the dishes that we will cook in this course are suitable for vegetarians if requested.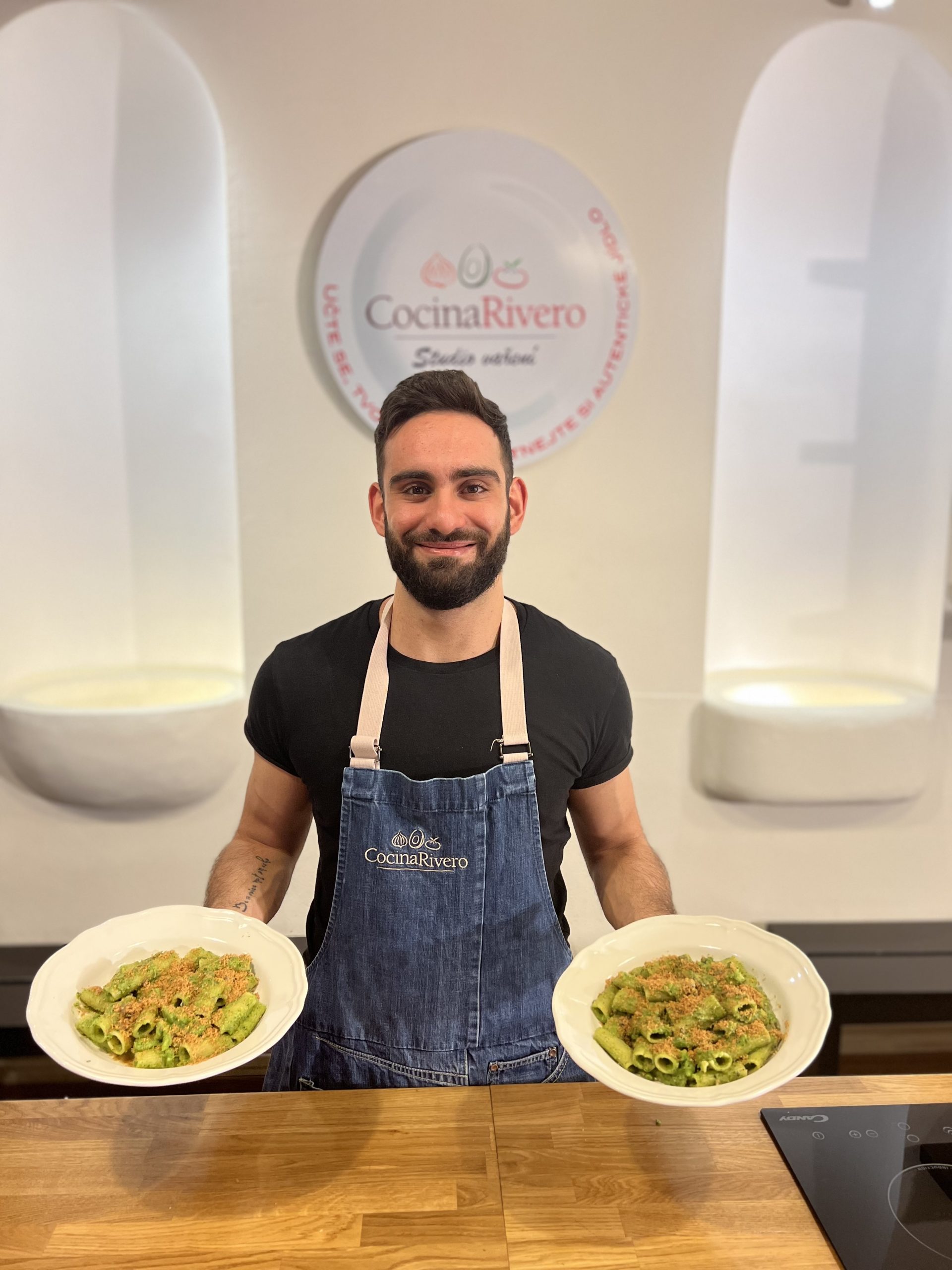 Chef's profile
---
Reservation
Capacity:
Free spaces available
For booking your next cooking course, please fill the form below and you will receive an automatic email with all the payment instructions. In case you have any question or special request contact us.
If you want to re-schedule your registration, it can be done free of charge at least 7 days before the event takes place. Any re-scheduling after that time limit will be charged (600kc per person) Last minute cancellations and no-shows will be fully charged.
Extension of the vouchers can be done only for 30 more days after expiration date. It will be charged an extension fee of 600kc.
For more information contact us on email: tomas@cocinarivero.cz