Cook your sunday brunch with Rudy!
Where:
Soukenická 23 110 00, Praha 1



Language:
Čeština


Price:
2 490 Kč


Course Program
Deep fry panko shrimps with home made sriracha mayo and pickled fennel
Eggs Benedict, home made english muffins, avocado, maple syrup caramelized bacon and sauce hollandaise
Steak&Egg, beef steak with egg, creamy spinach a baked polenta
French toast with salted caramel and fruits
About Course
Course length:
3.5 hours
Make your Sunday special and come to learn from scratch delicious recipes and make your next brunch a delicious gourmet experience. Come and join us to this great course and with the guidance of our guest Chef Rudolf Dolezal, you will be guided step by step on how to make the perfect Benedict Eggs After you will grill a tender beef steak, and finishing with a delicious sweet french toast with seasonal fruits.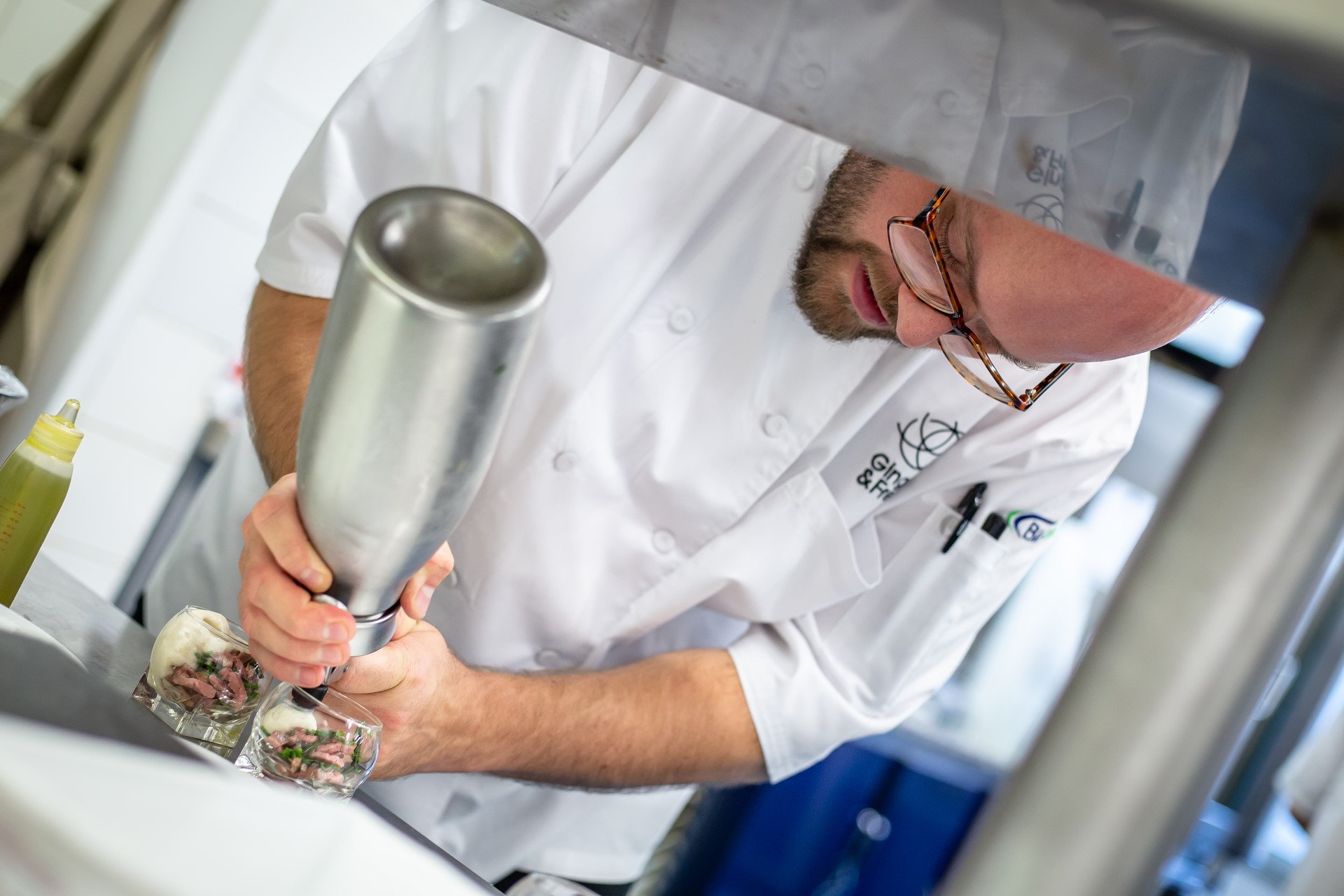 Chef's profile
---
Reservation
Capacity:
Free spaces available
For booking your next cooking course, please fill the form below and you will receive an automatic email with all the payment instructions. In case you have any question or special request contact us.
If you want to re-schedule your registration, it can be done free of charge at least 7 days before the event takes place. Any re-scheduling after that time limit will be charged (600kc per person) Last minute cancellations and no-shows will be fully charged.
Extension of the vouchers can be done only for 30 more days after expiration date. It will be charged an extension fee of 600kc.
For more information contact us on email: tomas@cocinarivero.cz