VIVA MEXICO!![kinse] 15 de September cooking class!
Where:
Soukenická 23
110 00, Praha 1



Language:
Čeština


Price:
1 990 Kč


Course Program
Shrimp Ceviche Acapulco Style

Blue masa "Tlacoyos" stuffed with cheese

Chicken Green Mole "Pipián" with rice

Corn cake 
About Course
Course length:
3 hours
Did you know that Mexican Independence is celebrated on September 15th night? Get in the VIVA MEXICO mood and learn how to cook real MEXICAN food. If you think that  Flour tortilla Quesadillas, Burritos and Chile con carne are  Mexican, definitely you were living in a mistake. In this course you will learn how to cook the real Mexican tastes, not so typical, but really delicious... Emmanuel Prepared for you a menu with his favourite recipes and he will guide you through them while having a welcome drink...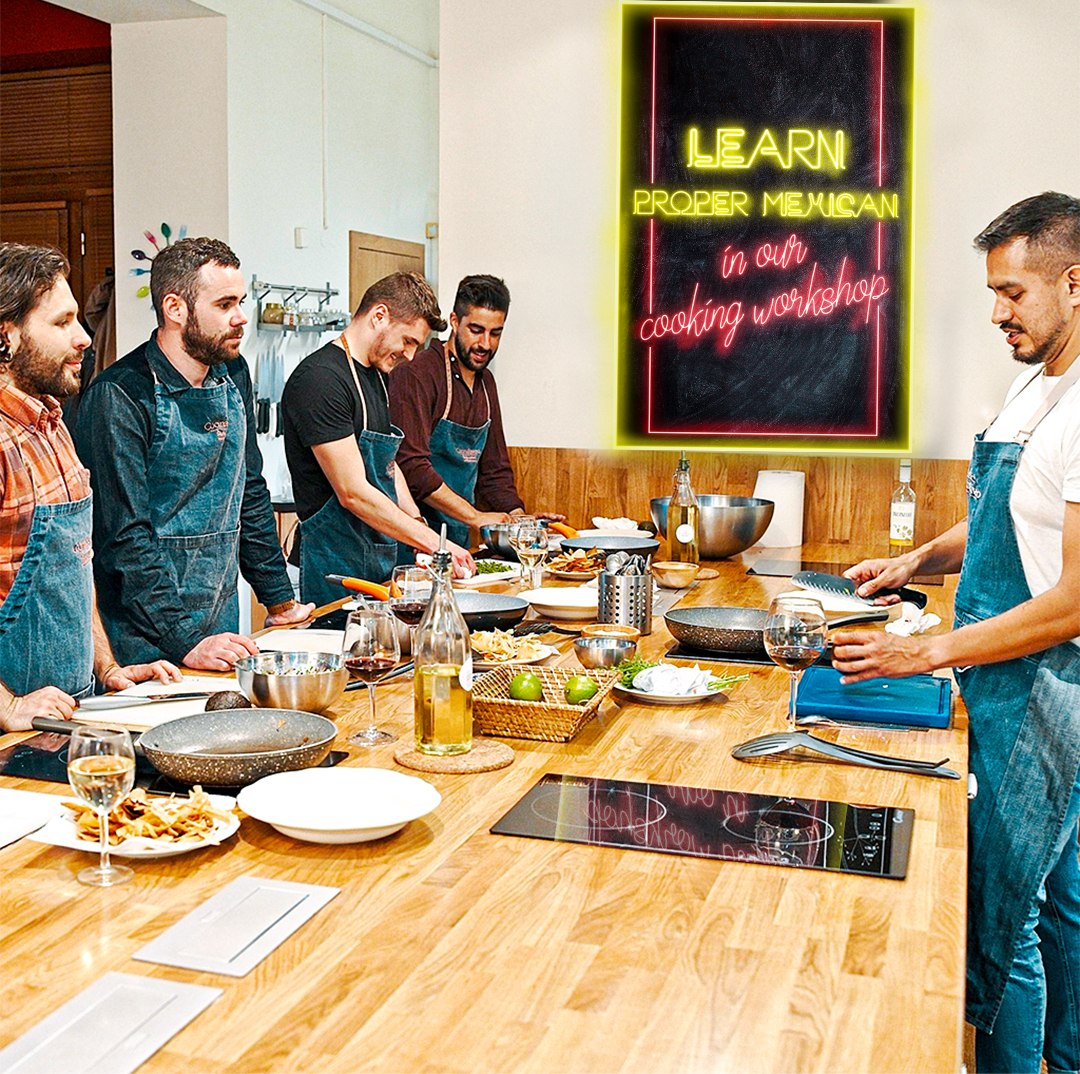 Chef's profile
---
Reservation
Capacity:
Last 5!
For booking your next cooking course, please fill the form below and you will receive an automatic email with all the payment instructions. In case you have any question or special request contact us.
If you want to re-schedule your registration, it can be done free of charge at least 7 days before the event takes place. Any re-scheduling after that time limit will be charged (600kc per person) Last minute cancellations and no-shows will be fully charged.
Extension of the vouchers can be done only for 30 more days after expiration date. It will be charged an extension fee of 600kc.
For more information contact us on email: tomas@cocinarivero.cz