Radek Jakubec
"Have a high expectation on your cooking skills."
Upon completing hotel school, Radek started an internship as a Chef de Partie at Gordon Ramsay's Boxwood Café in the Compleat Angler Hotel, England.
After a year of internship, he moved back to Prague, where he worked in various restaurants including Vyšehrad 2000, Hoffmeister Hotel and Metropolitan Old Town, one of which was mentioned in the Michelin Guide for 2011, 2012.
Since 2012, he has been working as a cooking instructor and media star.
You can see him and our Václav Šulc on the TV show "All About Cooking". He also contributes to TN.cz, World of Food and The Daily.
In addition to his native Czech, he is also fluent in English, so he is ideal for your corporate or private events with foreign participants.  Radek is very flexible and knowledgeable and is able to create a variety of menus including traditional Czech cuisine, Steaks, Italian cuisine, Steaks, Sushi and Asian.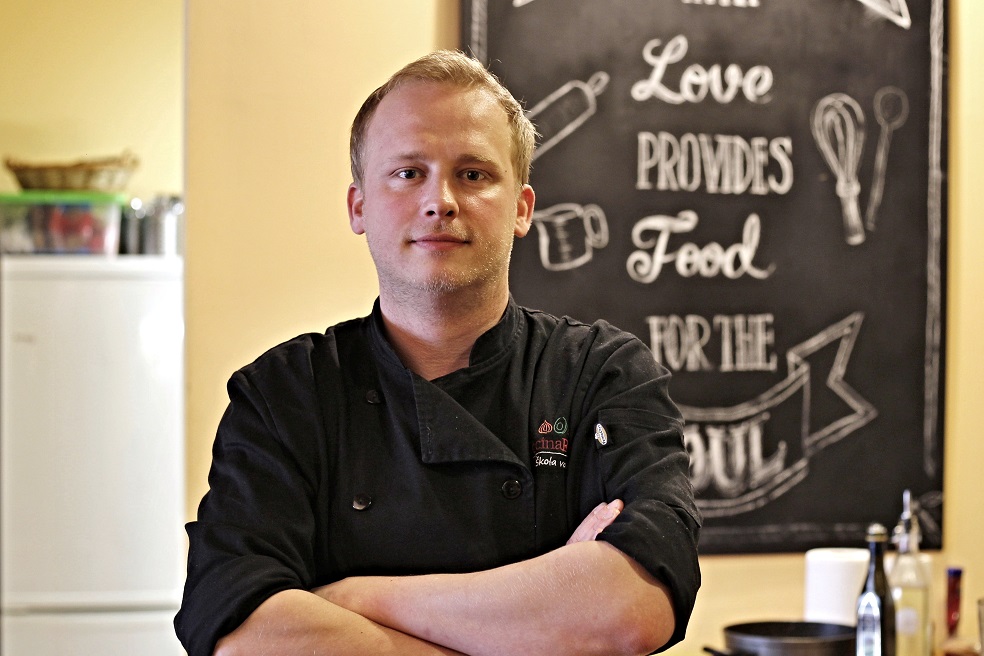 You'll find me in courses
There are currently no open courses.