Middle East delicacies with Maryam
Where:
Soukenická 23
110 00, Praha 1


Language:
Čeština


Price:
1 890 Kč


Course Program
Falafel
Persian cucumber yoghurt – Masto khiyar
Chicken with dry berries, and basmati rice with saffron- Zersk polo ba morgh
Baklava Yazdi
About Course
Course length:

Warning: _() expects exactly 1 parameter, 2 given in /mnt/data/accounts/m/mariolipovsky/data/www/cocinarivero/wp-content/themes/cocina/single-course.php on line 105
hours
Persian cuisine can be described as the sense of natural aromas, combining the art of cooking with a touch of love and inspiration. Persian food brings a
special combination of spices,  meat, rice, fish, veggies and nuts.
Ancient Persian cuisine still lives nowadays and it transports you to the World of taste and joy with the mix and balance of the right ingredients.
Iran is one of the countries that most influences the Middle East cuisine and it includes dishes such as Kebab, Polow, variety of Soups & Salads
Join us in this course and learn the secrets of this delicious kitchen!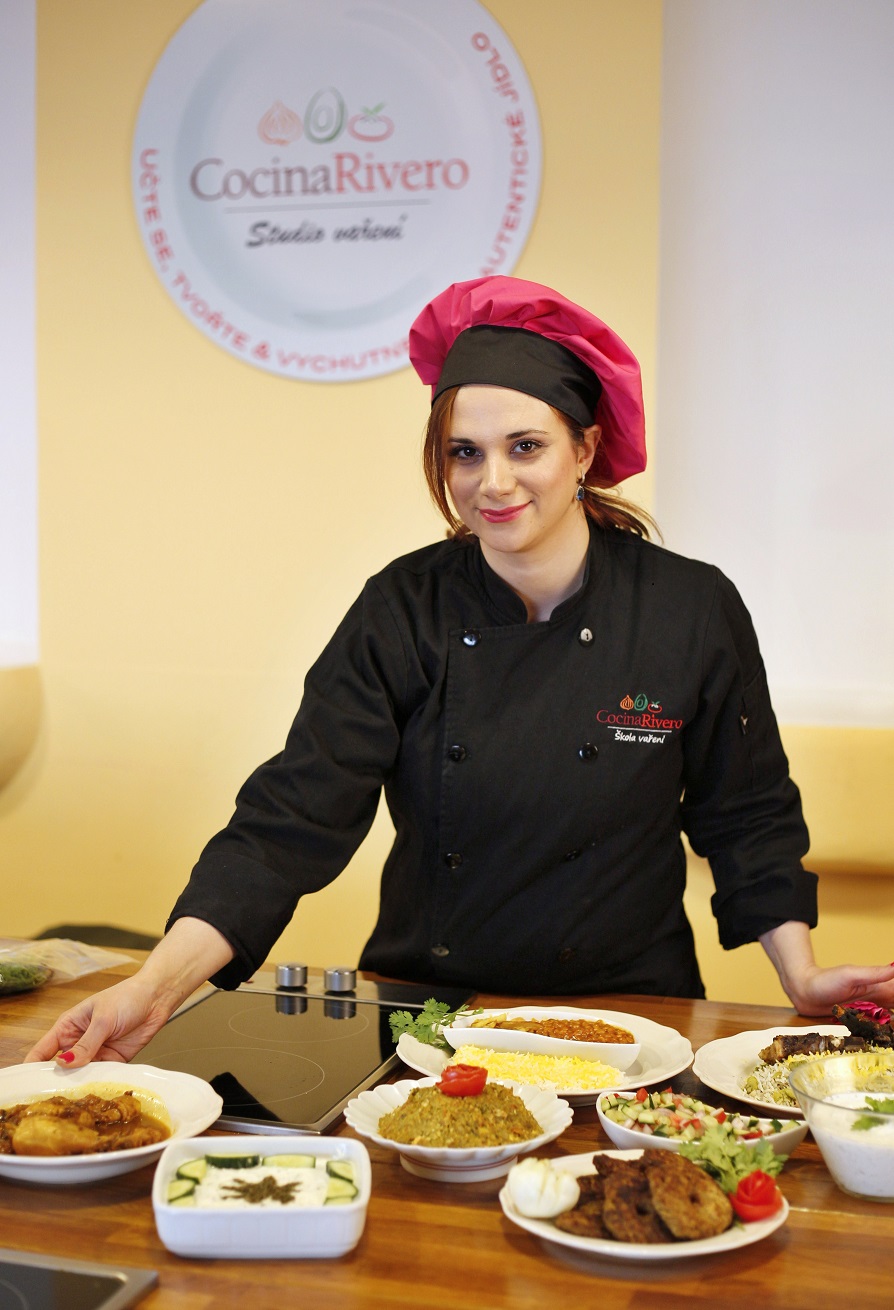 Chef's profile
---
Reservation
Unfortunately, the course capacity is full.