Indonesian Cuisine
Where:
Soukenická 23
110 00, Praha 1


Language:
Čeština


Price:
1 990 Kč


Course Program
Fried Rice Nasi Goreng with beef and KeTjup Manise sauce
Chicken Satay skewers with peanut dipping sauce
Beef meatballs in Indonesian style curry
Pancakes with banana in Pandan leaves
About Course
Course length:
3.5 hours
From our exotic series of courses, we launch this time a really tasty menu for your enjoyment. Come and learn how to prepare by yourself one of the most tasty and "not so known" Asian Cuisines. We chose Indonesian cooking, as is one of the most delicious South East Asian cuisines. Our chef will guide you through the recipe and show you all the tricks and tips to master your cooking skills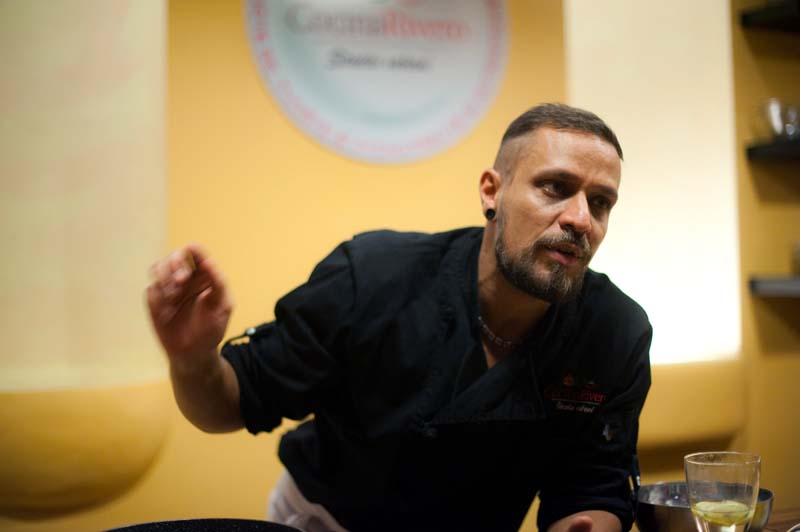 Middle East, Vietnam, Vege Miro Misutka was born in Slovakia, but about for many years he lives in Prague. These motivated him to move to Thailand where he worked at some hotel restaurants in Chang Mai. He learned from expert local cooks the authentic Thai tastes. The dishes he offered them were full of flavour and really authentic. Meet Miro personally and have fun.
Chef's profile
---
Reservation
Capacity:
Free spaces available
For booking your next cooking course, please fill the form below and you will receive an automatic email with all the payment instructions. In case you have any question or special request contact us.
If you want to re-schedule your registration, it can be done free of charge at least 30 days before the event takes place. Any re-scheduling after that time limit will be charged (500kc) Last minute cancellations and no-shows will be fully charged.
Extension of the vouchers can be done only for 30 more days after expiration date. It will be charged an extension fee of 500kc.
For more information contact us on email: tomas@cocinarivero.cz