EVENT: POP UP SUMMER BRUNCH
Where:
Soukenická 23
110 00, Praha 1


Language:
Čeština


Price:
790 Kč


Course Program
Appetizers:

Salmon nuggets, homemade herb wasabi mayonnaise -
duck rilletes croquettes, red onion costs, beetroot and lemon balm shots,

Main corses:
1) Shrimp cocktail with cherry tomatoes and romaine lettuce
2) low-roast roast beef glazed vegetables, fermented radishes, zucchini roasts,
Vegarian version: mushroom ragout with scrambled egg

- Homemade walnut bread

- lovage buns

Homemade potato bread

Dessert:

3) crepes
Or
4) lavender créme brûlée

Finish your dessert with the chef. Flame the pancakes or crust on the creme brûlée.
About Course
Course length:
3 hours
Summer is finally here and CocinaRivero together with chef Radek Jakubec decided to throw our first ever "Saturday brunch". Join us and enjoy our delightful signature menu that will please your palate We will start with a welcome drink followed by some delicious starters, two main dishes and a dessert of your choice that will be able to be finished by yourself. This is an event that does not involve hands-on cooking but of course you can interact with the chef and become his sous chef :)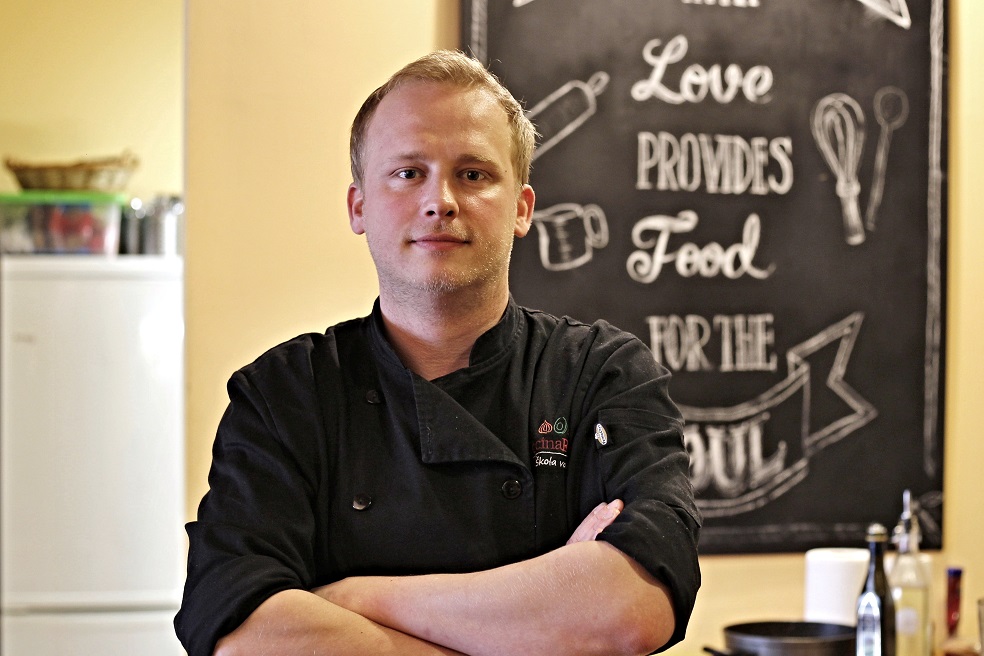 After a year of internship he moved back to Prague, where he worked in restaurants as Vyšehrad 2000, Hoffmeister hotel or restaurant Metropolitan Old Town, one of which was mentioned in Michelin. Guide for 2011, 2012. Radek is a perfect choice.
Chef's profile
---
Reservation
Unfortunately, the course capacity is full.