NEAPOLITAN PIZZA WORKSHOP with Frankie Galucci
Where:
Soukenická 23 110 00, Praha 1



Language:
Čeština


Price:
2 490 Kč


Course Program
Pizza tasting
Margherita
4 formaggi
Parma ham with rocket leaves
Spicy spianata salami.
About Course
Course length:
4 hours
If you have not tried the real Neapolitan Pizza yet, the time is now. Our guest Chef Frankie Gallucci from the famous Le Pizza de Frankie, will teach you all about it. Come to this great course and learn how to make the best pizza dough from the scratch according to the real Neapolitan recipe. You will also learn to adapt for baking in your home oven. We will learn all the process of dough making and teach you the characteristics and differences between flours and its respecting fermentation and leavening time. All these will be hands-on and in the end you can take the dough home to bake your own pizzas :) Then we will have a pizza tasting with four different toppings made by Frankie, while having a delicious wine!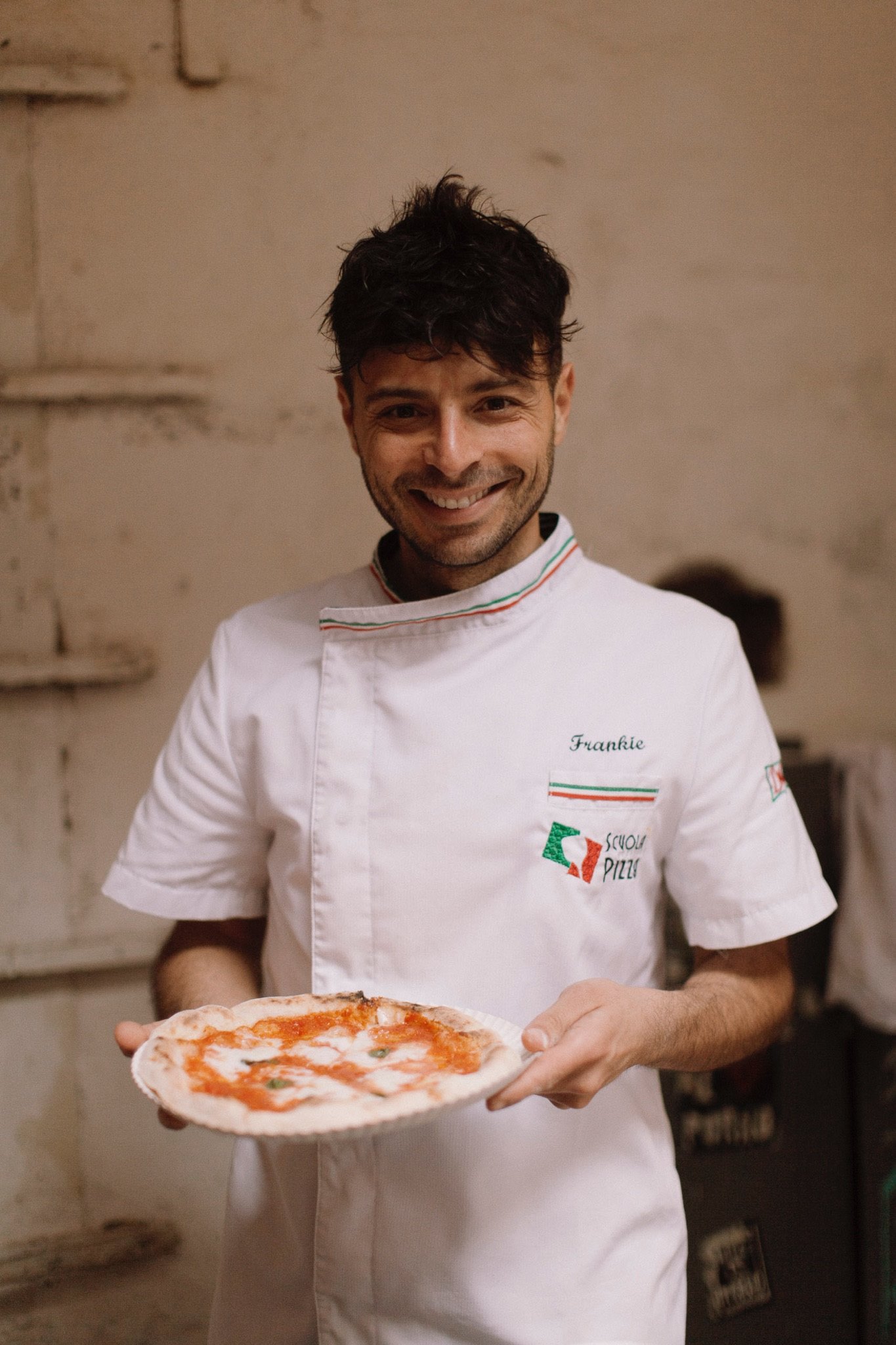 Chef's profile
---
Reservation
Capacity:
Last 1!
For booking your next cooking course, please fill the form below and you will receive an automatic email with all the payment instructions. In case you have any question or special request contact us.
If you want to re-schedule your registration, it can be done free of charge at least 7 days before the event takes place. Any re-scheduling after that time limit will be charged (600kc per person) Last minute cancellations and no-shows will be fully charged.
Extension of the vouchers can be done only for 30 more days after expiration date. It will be charged an extension fee of 600kc.
For more information contact us on email: tomas@cocinarivero.cz