Miro Mišutka
"I am not only Chef, but I am fitness trainer too."
Slovak born Miro, has been living in Prague for many years. Since an early age he developed an interest and passion for Asian cuisine. This motivated him to move to Thailand where he worked in several hotel restaurants in Chang Mai where he learned how to prepare authentic Thai food from expert local cooks. Miro ran The Noodle Bar, one the first in Prague, for many years as head chef and co-owner. The popular eatery served delicious and authentic food.  Miro is also talented in other cuisines, such as Hungarian and Middle Eastern. Currently he is working at a prestige hotel offering personal training and healthy eating consultation.
He has been cooking workshops at Cocina Rivero since 2012. You can meet him in Vietnamese, Middle Eastern and Vegetarian courses.  He is fluent in English and can run parties, courses or cooking team buildings for expats and tourists. Miro is very energetic and friendly.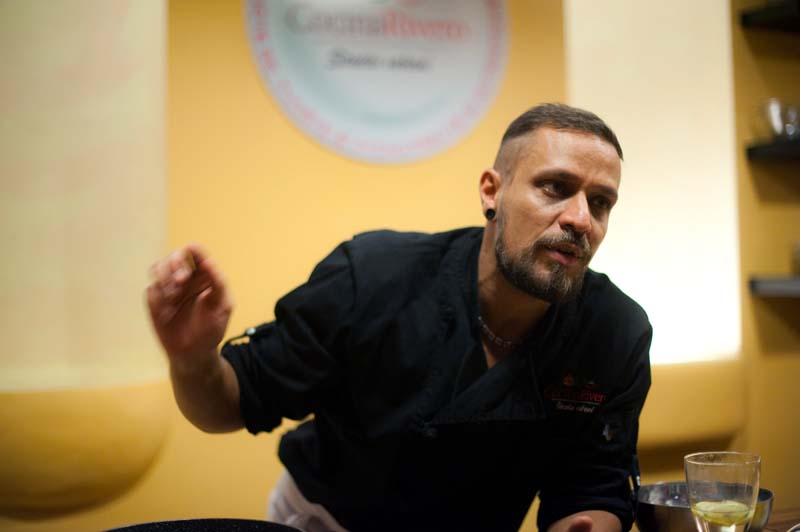 You'll find me in courses
There are currently no open courses.
And what´t the oppinion about Miro´s  teaching qualities from our attendees? Are they satisfied?
Mrs. Jana Vendelínová – attended Middle East course and wrote us this:
Atmoshere, space and preparation were fantastic.  If I would not know that Miro is a fitness trainer, nutritionist and chef, would think he is a biologist:))  It was very enjoyable listen to him as he was not just very patient, did explained everything really well with smile on his face but gave us really good and useful advices and knew  what´s from the food and how works in our organism. 
We learned a lot as it has not been only cooking course but we´ve got lots information about healthy cooking, lots of tips. You have got a great  choice of lecturers:))
Thanks for a beautiful and valuable evening!:))