NEW Mexican Street food feast with Emmanuel
Where:
Soukenická 23
110 00, Praha 1


Language:
Čeština


Price:
1 890 Kč


Course Program
MEXICAN STREET "ANTOJITOS"

Beans & Chicken "Sopes" : Hand made flat bread tortilla, pan fried and topped with refried beans, chicken and veggies.
Pambazos: small bread buns soaked in unspicy chillies, stuffed with potatoes, chorizo and veggies.

Pulled pork cochinita pibil tacos: Authentic Yucatan pulled pork with special spices, served on corn soft tortillas and pickled red onions
Corn cakeWHAT DOES IT INCLUDE?

All ingredients
dedicated chef
unlimited soft drinks (juice, water, coffee, tea)
1 bottle of wine for every 4 particpants
hostess-cleaning before,during and after the course
aprons lending
online recipes
About Course
Course length:
3.5 hours
A brand new course with a delicious and original menu. Come and discover how to make your own corn dough to make flat bread tortilla and delicious dishes that Mexicans eat on the streets. Mexican cuisine is full of flavours and interesting ingredients mix. You will learn how to cook like a real MEXICANO! :) and meet the boss.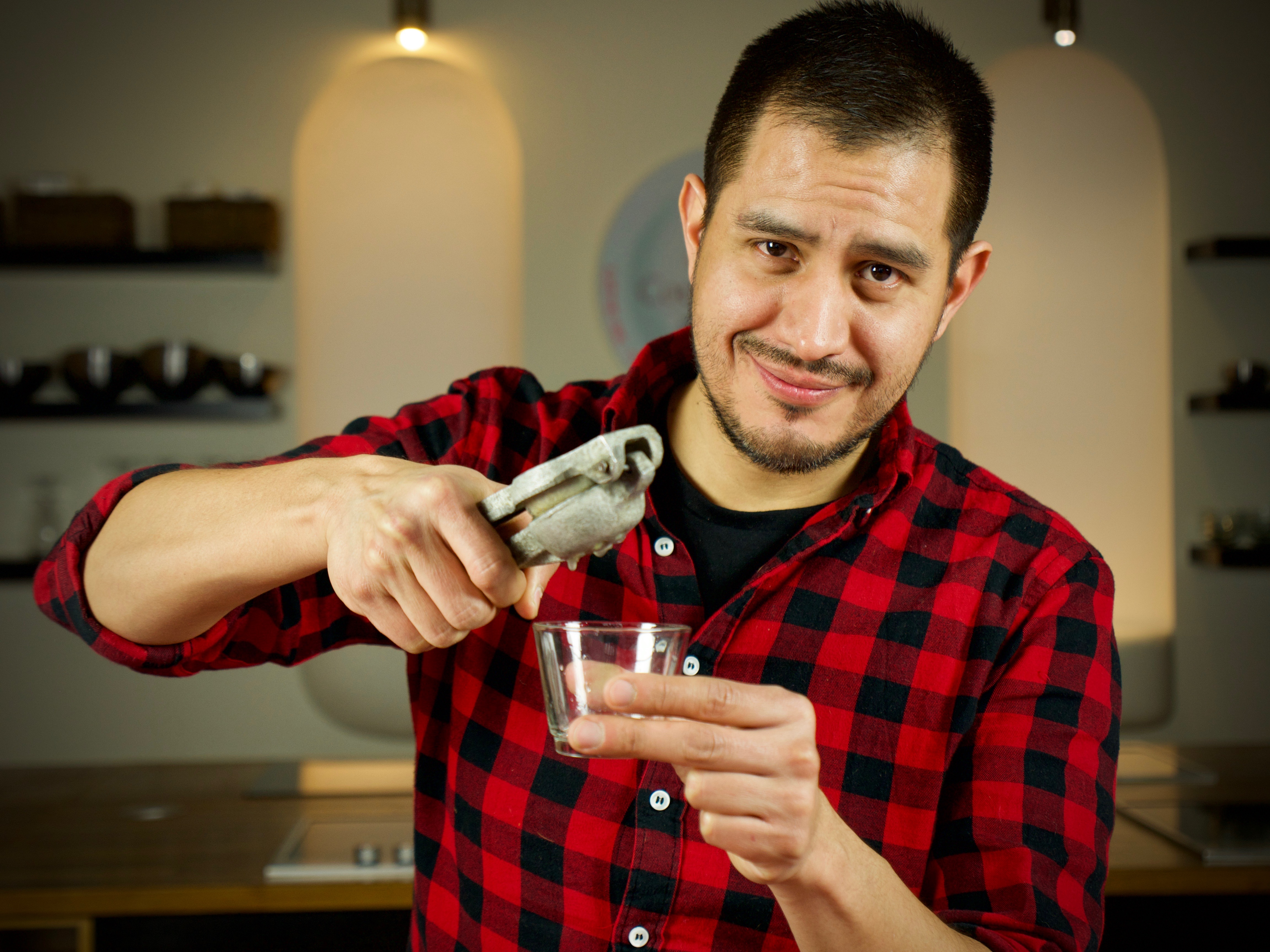 Emmanuel was born in Mexico City, and lives in Prague for already few years. He runs Cocina Rivero, and also teaches authentic Mexican cuisine. His favourite food is obviously Mexican, but is always curious about new tastes and ingredients.
Chef's profile
---
Reservation
Unfortunately, the course capacity is full.